English
On September 26, 2016, the Philippines became the 59th country to detect the Zika virus in local pregnant women. Officials at the Center For Disease Controls and Prevention in Atlanta, Georgia, say the virus will continue to show up in many more countries, especially in Asia where mosquito-borne diseases are rampant.
The good news is that the incidence of new cases of the virus and of microcephaly in newborns in countries where it has already been confirmed is steadying and in some cases dropping. The CDC feels that Zika, like most mosquito-borne diseases, will never be eradicated, but it can controlled with proper precautions, such as keeping mosquito populations low and making sure pregnant women don't get bitten.
These precautionary steps are very simple. The key is in making people observe them, which means getting the information to those in endemic areas. With as much as 80 percent of cases happening in places where Spanish and Portuguese is the official language, Chocolate Moose Media has now dubbed all of its 11 short animated videos about prevention into those two languages. Catholic Relief Services funded the Portuguese translation and voiceovers, and Save the Children funded the Spanish version. It is also available in English. Watch them here.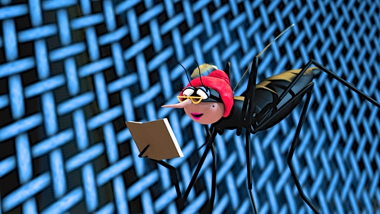 The videos' messages include:
Mosquitos cause Zika.
Zika carrying mosquitoes bite during the day.
Pregnant women are especially vulnerable.
All people can get Zika.
Remove standing water.
Always spray and cover up.
Use a mosquito bed-net at night.
Pregnant women should spray and cover up.
Zika is not caused by the weather or spirits.
Zika is not caused by eating.
Zika is preventable.
Português
A 26 de Setembro de 2016, as Filipinas tornaram-se o 59º país a detetar o vírus Zika em mulheres nativas grávidas. Oficiais do Centro Para Controlo e Prevenção de Doenças em Atlanta, Georgia, dizem que o vírus irá continuar a aparecer em muitos mais países, especialmente na Ásia onde as doenças provenientes de mosquitos estão a aumentar.
As boas notícias são que a incidência de novos casos do vírus e de microcefalia em recém-nascidos em países onde a doença já foi confirmada está estável e em alguns casos está a diminuir. O CCD considera que o Zika, como a maioria das doenças provenientes de mosquitos, nunca será erradicado, mas pode ser controlado com precauções apropriadas, tais como manter as populações de mosquitos em níveis baixos e assegurar que as mulheres grávidas não são mordidas.
Estes passos de precaução são muito simples. A solução é manter as pessoas a observá-los, o que significa dar informação a quem está em áreas endémicas. Com quase 80 porcento dos casos a acontecer em sítios onde o Espanhol e o Português são as línguas oficiais, a Chocolate Moose Media traduziu todos os seus 11 pequenos vídeos animados sobre prevenção para essas duas línguas. A Catholic Relief Services financiou a tradução e as locuções para Português, e a Save the Children financiou a versão Espanhola. Veja-os em aqui.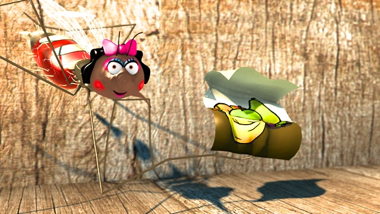 As mensagens de vídeo incluem:
Mosquitos causam Zika.
Mosquitos que transportam Zika mordem durante o dia.
As mulheres grávidas são especialmente vulneráveis Toda a gente pode apanhar Zika.
Remova a água parada.
Use sempre repelente e tape-se.
Use uma rede na cama à noite.
As mulheres grávidas devem usar repelente e tapar-se O.
Zika não é causado pelo clima nem pelos espíritos.
O Zika não é causado por comida.
O Zika pode ser prevenido.
Español
El 26 de septiembre de 2016, Filipinas se convirtió en el país No 59 en detectar el virus del Zika en mujeres embarazadas. Funcionarios del Centro de control y prevención de enfermedades en Atlanta, Georgia, indicaron que el virus seguirá apareciendo en muchos países más, especialmente en Asia, donde proliferan las enfermedades transmitidas por mosquitos.
La buena noticia es que la incidencia de nuevos casos del virus y de microcefalia en recién nacidos en países donde ya ha sido confirmado está estabilizándose, y en algunos casos, disminuyendo. El CDC considera que el Zika, así como la mayor parte de las enfermedades transmitidas por mosquitos, nunca será erradicado, pero que puede ser controlado mediante precauciones apropiadas, tales como manteniendo bajas las poblaciones de mosquitos y asegurándose que las mujeres embarazadas no sufran picaduras.
Estos pasos cautelares son muy simples. La clave está en hacer que la gente los observe, y esto se traduce en la obtención de información sobre esas áreas endémicas. Teniendo en cuenta que un 80 por ciento de los casos ocurren en lugares donde el español y el portugués son las lenguas oficiales, Chocolate Moose Media ha doblado a éstos idiomas la totalidad de sus 11 vídeos cortos animados sobre su prevención. Catholic Relief Services financió la traducción y el voice-over al portugués, y Save the Children financió la versión en español. También se encuentra disponible en inglés.Estos videos pueden verse en aqui.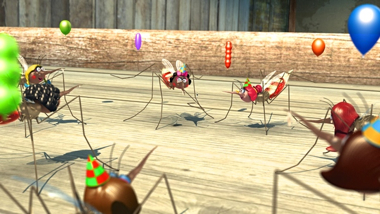 Los mensajes en los vídeos advierten:
Los mosquitos causan el Zika.
Los mosquitos portadores del Zika pican durante el día.
Las mujeres embarazadas son especialmente vulnerables.
Cualquier persona puede contraer Zika.
Eliminar el agua estancada.
Siempre rocíese y cubrase.
Utilice mosquiteros en su cama durante la noche.
Las mujeres embarazadas deben rociarse y cubrirse.
El Zika no es causado por el clima o espíritus.
El Zika no es causado por ingestión de alimentos.
El Zika se puede prevenir.